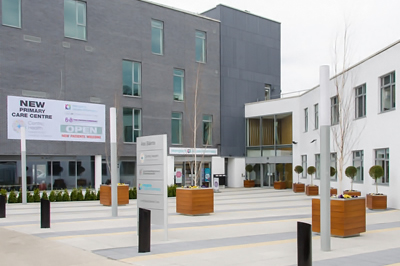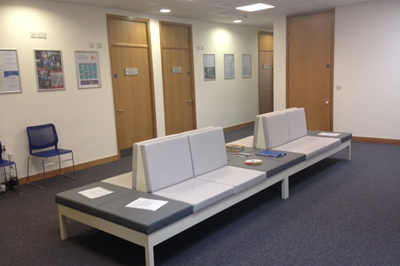 Colgate Max White One Professional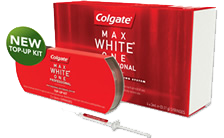 Colgate Max White One Professional is a take home, tray-based, whitening system.
It is specially formulated to remove tooth discolouration due to foods, tobacco and other stain-causing materials.
Your dentist or oral hygienist takes an impression of your teeth and makes up a cast. Then whitening trays are made for you to whiten your teeth at home at a time that is convenient to you.
Product Characteristics:
Clinically proven
Use for as little as 30 minutes per day
6% hydrogen peroxide
From Colgate
Product Benefits:
Visibly whiter teeth in just 3 days
Convenient and easy to use
Patient Instructions for Tooth Whitening System:
Load gel into your bleaching tray made by your Dentist
Brush teeth, then insert tray. Adapt tray sides to teeth
Remove excess gel with clean finger, tissue or soft toothbrush
Follow dentist's instructions. If significant sensitivity occurs, stop treatment and consult dentist
Clean tray with soft toothbrush and cool tap water.
Store tray in case provided
Precautions:
Do not use household bleach to whiten your teeth
It is recommended that pregnant or lactating women not use bleaching systems
Keep gel out of heat/sunlight
Do not freeze
Tooth fillings and crowns do not respond to tooth bleaching
Foods and juices high in acid may cause sensitivity
Do not use tobacco products or eat while bleaching
If you have questions about this treatment, please ask your dentist.